Are you Parents? And worried about how to introduce solid food to your Baby. 
So, It is an exciting and significant milestone to introduce your baby to solid foods, but it can also create concerns and worries. Don't Worry! We are here to guide you and provide valuable information about why, when, what, and how to start solid foods to your baby.
What Is The Right Time To Start?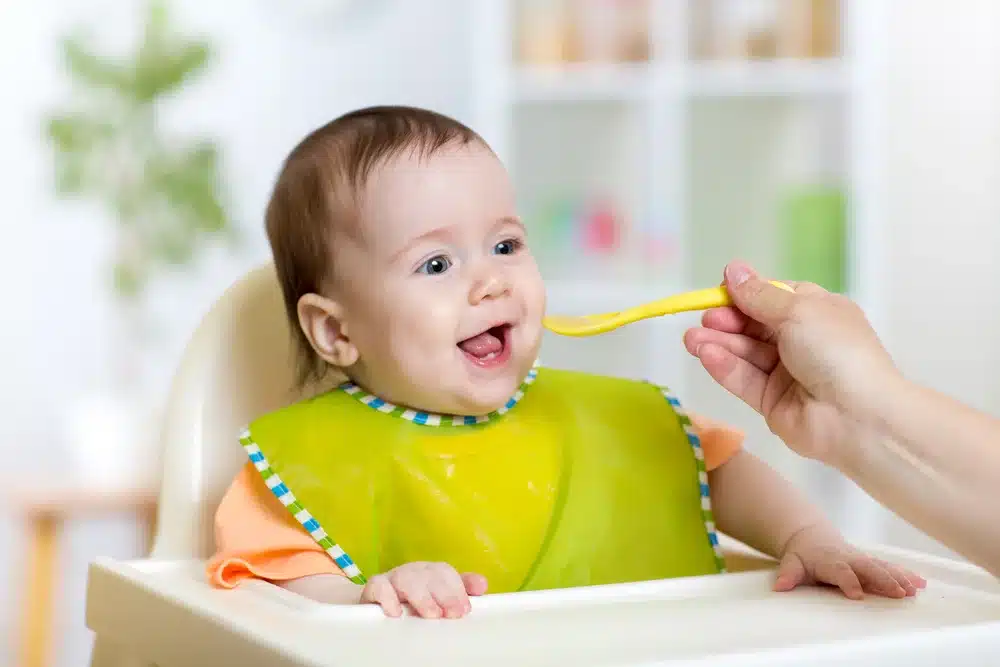 Around the age of six months, a child normally starts eating solid meals. This age is generally seen as best because your baby's digestive system is more developed and better able to digest a range of foods, however, every baby is unique. Around this time, your baby's natural iron stock from birth starts to reduce, making it more essential to introduce iron-rich solid foods to boost their growth.
Sign Of Readiness
How do you know whether your child is ready for solid food?
Watch out for these indicators:
Head Control
Your infant should be able to maintain an upright, stable position.
Sitting With Support
While they might not be able to sit without some help, they should be able to sit with minimal help.
Interest In Food
Your baby may be ready if they start showing interest in what you are eating, reaching for it, or attentively watching you while you eat.
Tongue Thrust Reflex
An indicator that a baby's digestive system is developing is the tongue thrust reflex, which causes infants to thrust solid food from their mouth.
This reaction usually begins to reduce around the age of six months.
Why Should I Introduce Solid Food?
Your baby's nutritional needs change around the age of six months. All the nutrients required for their growth might not be present in breast milk or formula milk. Introducing solid foods helps meet their growing nutritional needs. Introducing solid foods promotes the growth of their motor skills, chewing ability, and social eating habits.
What Should Be A Baby's First Meal?
It is essential to choose the right first food as you and your baby start out on these culinary adventures.
Here are a few excellent choices:
Single Ingredients Careals
Oatmeal or rice cereals with added iron are usually suggested as a baby's first food due to their mild flavor and simplicity of digestion.
Pureed Fruits And Vegetable
Start with soft, cooked fruits and vegetables such as apples, pears, bananas or sweet potatoes, and carrots for pureed fruits and vegetables.
These provide a gentle introduction to new flavors and smells.
What Is The 3 Day Rule For Introducing Solids?
Following the 3-day rule, a new food should be introduced every third day. This method helps in identifying any allergic reaction and sensitivities.
Tips For Introducing Solid Food
Observe signs of Readiness
Make sure your child can sit up independently, has enough head control, and is interested in your food.
Start Slowly
Add more food to your baby diet slowly by starting with a small amount of each.
Texture And Consistency
Smooth purees should be followed by thicker material, and eventually finger meals.
Stay Patience
Your infant might vomit up a new meal and make faces.
To help them build their taste preferences, be patient and repeat the offering of meals.
Safety First
Stay careful of items like whole grapes, almonds, and popcorn that can cause choking.
How Much Solids Do Babies Need?
Start with a small amount once per day at first, then gradually increase the frequency and quantity. By their first birthday, your baby will most likely be eating three meals per day.
Is It Better To Introduce Solids At 4 Months or 6 Months?
Starting solid food at approximately 6 months of age is advised by experts. Your baby's digestive system will be ready to tolerate solid food at this age and lower the chance of allergy. Although some infants may display readiness signs as early as 4 months, it's usually advisable to wait until 6 months.
Avoiding Common Pitfalls
Skipping Puree Too Quickly
While it's important to introduce smooth foods, be careful not to skip purees entirely.
Overlooking Allergens
It's essential to introduce foods line dairy, almonds, and eggs that cause allergies.
If you have any worries before introducing these meals, consult with your pediatrician.
Neglecting Hydration
Even when your infant is starting to eat solids, formula, and breast milk are still necessary for hydration and nutrition.
Do You Reduce Milk When Starting Solids?
While your baby will start eating solid food, breast milk or formula milk will still be their main source of nutrition. Follow your baby's reactions as you introduce more solid foods and change their milk consumption as necessary.
Conclusion
The journey into introducing solid foods is an exciting period for both parents and babies, filled with new flavors, feelings, and experiences. You may establish the foundation for lifelong healthy eating habits by watching for readiness signs, offering nutrient-rich meals, and creating a positive eating environment. Since every baby is different, embrace the experience, celebrate small achievements, and enjoy watching your child's taste develop as you start on this delicious food exploration journey with them.
FAQs
Can I Introduce Allergenic Foods Early?
Yes, between 6 to 12 months, introducing allergenic foods like peanuts, eggs, and dairy may actually lower the chance of allergies. If you have any concerns, speak to your child's pediatrician.
Can I add Spices To Baby Food?
Yes, but start with a little bit of a light spice. Stay careful of using a lot of sugar, salt, or strong spices.
What If My Baby Refuses Solids?
Infants move from different paces. If your infant refuses, stop and try again later. Do not force them to eat.
When Can I Give Water To My Baby?
Once your baby starts eating solids, you can provide a small amount of water in a sippy cup or open cup, but breastmilk or formula milk is still the baby's major source of hydration.
What If My Baby Chokes On Solid Foods?
Learn how to deal with choking issues by taking an infant CPR course. Always keep an eye on your baby while they eat, and give them soft foods that are the right size.
Read Also: Top Breastfeeding Tips for First-Time Mother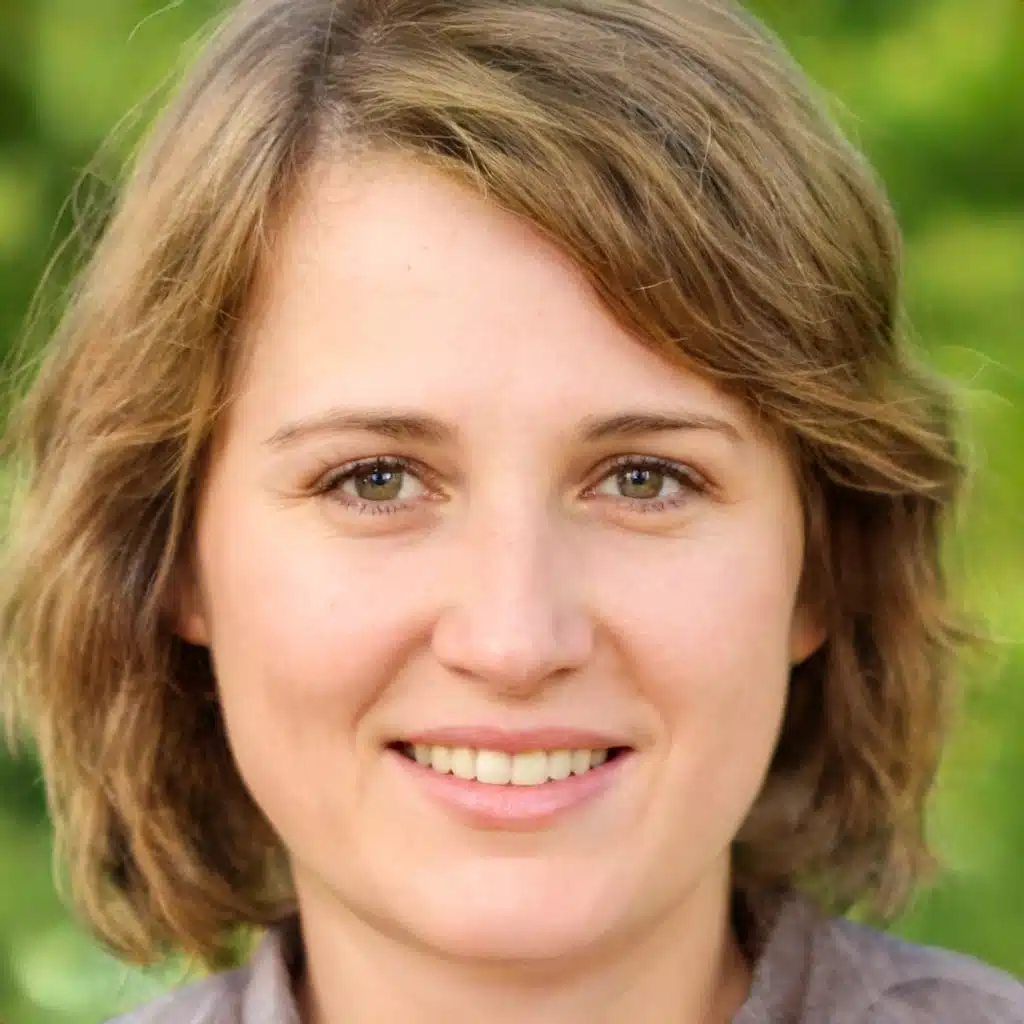 Writer, Child Development Specialist
Expertise
Nutritional Needs for Growing Children
Picky Eater Strategies
Effective Communication Techniques
Inclusive Education Techniques
Preparing Kids for School Transitions
Highlights
Founder and Head of Content Strategy for Parenting and Childcare with a specialized focus on nutritional needs for growing children and picky eater strategies.
Holds a Master's degree in Child Development from Queens University.
Certified in Precision Nutrition, Child Development Associate, and New Parent Education.
Experience
Hannah Miller, M.Ed., combines academic insights with real-life parenting experience in her writing. Maria crafts articles on topics such as effective communication techniques, inclusive education, and preparing kids for school transitions that resonate deeply with parents and parents-to-be. She offers invaluable resources based on her extensive education, training, and firsthand experience as a parent. In her spare time, Maria enjoys hiking trails and experimenting in the kitchen with culinary delights.