The whole concept of becoming a "New Mama" is something so enigmatic that words usually seem inadequate for it. This is marked by restless nights, gentle touches, and the overpowering love of a mother who gives birth. In this highly difficult and amazing time, there is a need to support and celebrate new mothers. This will involve many gift ideas that will help make the new mom's life much easier in every way. All the gifts will be infused with love, care, and tenderness.
Are you looking for the right gifts for a new mother? Family members? Friend or partner? Don't worry we've got you covered. Best gifts for a new mama include thoughtful items that promote self-care and relaxation. We'll help you find the most suitable gifts to celebrate the joy of becoming a parent and provide useful assistance throughout the journey so keep scrolling.
GIFT CATEGORIES AND IDEAS:
PRACTICAL GIFTS:
Many of these new mamas, however, are grateful for the most basic and practical gifts. These gifts make their daily routines more manageable, so let's take a look at some practical ideas:
1- Baby Monitor:
You can be assured about the child with a quality monitor. You'll get options ranging from video monitors with two-way audio to smart monitors that are app-connected to suit every lifestyle.
2- Diaper Bag:
Diapers can be carried in different types of stylish and spacious diaper bags. Options include backpacks, convertible totes, or bags equipped with an insulated pocket, and a USB charging port.
3- Baby clothes:
Practical baby clothes are always successful. Of course, think of onesies, sleepsuits, socks, and mittens appropriate for the season and size of the baby. Baby-wearing personalized clothes may make it even more attractive.
Also read: Helpful Tips For Older Kids in Diapers
4- Baby Feeding Accessories:
These accessories include sterilizers and warmers for baby bottles, quality bottles, and food blenders that could make feeding stress-free. Go for silicone baby food trays or baby-led weaning kits for the child.
5- Parenting Books:
These include parenting guides, baby care books, as well as sleep training guidelines, nutritional tips, and many other things. Self-care books work well as an additional one for some relaxation.
SELF-CARE GIFTS
Self-care is vital for new mamas, and self-care gifts can provide moments of relaxation and rejuvenation.
1- Relaxing Bath Products:
Surprise her by giving her some bath bombs, a scented bubble bath, a warm and fluffy robe, or an Amazon Kindle for reading in the bath. Aromatherapy diffusers may help improve the environment.
2- Subscription to a Relaxation App:
For instance, guided meditation and mindfulness apps, workout sessions at home using yoga and fitness apps, as well as soundscapes for relaxation and sleep, can be helpful to her. Other options include self-care and wellness courses and virtual spa and massage booking applications.
3- Personalized Spa Gift Basket:
Personalized spa products with her name or some luxury skincare, for that matter, and a soft bathrobe constitute a nice gift. Scrummed-up candles, aromatic oils, or a health spa gift will enhance the occasion.
4- Online Self-Care Classes:
She may engage in virtual yoga and Pilates classes, cooking and nutrition workshops, creative art workshops, and even online therapy counselling for her personal health care needs. A variety of options are available on a self-care and well-being platform.
5- Home Relaxation Accessories:
Add a homely touch by selecting soft upholsteries such as recliners and lounge chairs. Include a few soft blankets and throw pillows for an extra touch of comfort. Relaxation can be achieved by listening to a personalized relaxation playlist, a foot massager, and a heated blanket.
PERSONALIZED GIFTS
Personalized gifts add a personal touch to the new mama's experience.
1- Custom Family Portrait
Artwork could be in the form of a hand-painted family portrait or a digital family illustration to capture those beautiful family moments.
2- Engraved Birthstone Jewelry
Go for a necklace, a bracelet, or a ring for the birthstone of a baby. A person can also have their whole family represented by many birthstone earrings and charms.
Also read: What Size Is a Baby Blanket?
3- Personalized Nursery Decor:
Adding some extra touches of personalization in the form of custom baby name wall art, or personalized baby blankets or quilts will also go a long way toward creating a warm and welcoming nursery. The addition of a growth chart with the baby's name and a nursery canvas with family names and birthdates is very beautiful.
4- Handcrafted Memory Box:
Treasured memories can be stored in a hand-painted wooden memory box, a memory box with compartments and drawers, or a personalized baby keepsake box. What about a locked memory box with a key or carved details by a man?
5- Personalized Jewelry for Mom:
Surprise and celebrate this new mama with jewellery that's right up her alley. Treasured keepsakes may include a nameplate necklace with the baby's name, a bracelet with the baby's initials, and a family tree pendant with birthstones. Think of a personalized necklace featuring pictures of the family or a beaded bracelet bearing a touching inscription.
TECH AND GADGETS
New mamas can depend on technology as an important ally. Let's explore some tech and gadget options:
1- Digital Baby Journal:
A baby journal app, digital scrapbooking software, or even a cloud-based journal to log and monitor the milestones of the baby in an easily shareable format. Others provide a baby milestone email system, while digital baby books make these moments immortal.
2- Smart Home Gadgets:
Consider easing life with smart home features like a smart thermostat that will allow the mother to control temperatures, a video doorbell to keep an eye on visitors at the entry portal while making it extremely convenient, or even a voice-activated assistant that will allow you to complete basic tasks like messaging. The daily routines could be made easy with baby-proofing equipment and a wireless charging station.
3- Wireless Earbuds:
A mother will find it easy to multitask when she has good wireless earbuds. You can get noise-cancelling earpieces that have an inbuilt mic or headphones specially designed for sporty tasks. Choose earbuds that have longer battery runtimes.
4- E-Reader and Audiobook Subscription:
A Kindle e-reader is ideal since she enjoys reading while on the move. Adds to Audible audiobooks or iTunes gift cards for ebooks. Go for a waterproof e-reader for bath-time reading and add a customized leather e-reader cover.
5- Smart Home Security Camera:
Security in any location, inside or outside the home, through security cameras. A two-way communication video doorbell ensures home safety. Baby room cameras that monitor temperature and humidity ensure safety at home. A wireless security camera system will guard any area of the house, and a smartphone app for the camera makes things much easier.
FASHION AND APPAREL
Stylish and practical fashion and apparel options for new mamas:
1- Stylish nursing tops:
Nursing-friendly clothes ensure ease of breastfeeding. It is better to consider nursing tanks, which are easily accessible, breastfeeding shirts and blouses, nursing-friendly dresses and jumpsuits, as well as layered breastfeeding camisoles.
2- Cozy Maternity Robe:
A soft and plush maternity robe, a matched baby blanket, a monogrammed maternity robe, a flowered, patterned, or light/breathable maternity robe
3- Nursing Pajama Set:
Comfortable and convenient nursing-friendly sleepwear with easy access. Opt for sleepwear made from thermal flannel, thermal flannel, or cotton material and maternity pyjama sleepwear for warmth.
4- Designer Baby Slings:
Baby slings made for high-fashion designers as well as innovative and ergonomic baby carrier wraps are available on the market, where both style and function go hand in hand. How about customized baby slings with patterns or even a monogram, a designer baby carrier scarf, or handmade and personalized baby slings?
Considerations when Choosing a Gift:
Several things have to be observed when selecting an appropriate gift for a new mama. However, these considerations are deeper than what meets the eye, as they make the gift fitting for and meaningful to the mother. Let's explore these essential considerations.
Mothers' lifestyle and desires
One should look out for special circumstances surrounding a new mama before selecting a gift. Consider her daily life routine: a housewife or a busy working professional. Consider her favourite activities or what makes her happy. For example, if she is a fitness enthusiast, a gift that relates to postpartum exercise or a fashionable activewear set would be fine. However, if she loves reading books, membership in a book club would be just what she needs to unwind whenever she gets some time off.
Baby's Age and Needs
A baby's age and its specific needs will help determine what kind of gift should be purchased. As such, the needs of a newborn differ from a child aged six months or a toddler. Examine if the little one is taking breast milk, bottle feeding, or has moved into a solid diet. As an example, baby gifts could be centred on feeding materials or calming things if they are still too young. Gifts may be toy-oriented or provide education for the expanding child at certain later stages. Always remember a baby's growth stage, as this ensures that the mother finds the gift beneficial and appreciated.
Cultural and Personal Preferences
It is important to factor in cultural factors, preferences, and a variety of other issues when purchasing a gift for a new mom. There are various cultural backgrounds whose tendencies may determine what one considers appropriate or significant as a gift. One should bear in mind that such traditions have to be respected and observed while choosing your gift. Furthermore, respect for the new mama's own beliefs concerning food taboos or personal decisions she may have taken is important. If she has adopted a vegan diet, ensure you get the right gift that is based on her eating preferences.
Health and Safety Considerations
Firstly, what is most important while choosing a gift is the health and protection of the mother and the child. Make sure that they meet safety requirements and do not contain any allergens or toxic substances. In other words, baby products should not contain BPA, among other chemicals, while skincare or beauty products should be hypoallergenic and safe for mothers who have just given birth. Besides, the baby or mom may have some special health problems or dietary taboos; one should be careful about choosing such gifts that could cause discomfort and complications for the baby and his or her mother.
Conclusion
Finally, selecting a suitable gift for a new mom should be viewed as a way of joining in celebrating and assisting her in transitioning through this important period. Goodies that have deep thoughts behind them speak volumes about appreciation for the trials and triumphs in a mother's life. It becomes very special when you personalize your gift to her singular needs and preferences. You therefore create a supportive environment, as it celebrates the mothers for being mothers on their special journey to parenthood.
Frequently Asked Questions:
What should I gift to a new mom?
A thoughtful and practical gift for a new mom can make a significant impact. Consider items that promote relaxation and self-care, such as scented candles, a cosy blanket, or bath products. Alternatively, practical gifts like a stylish diaper bag, breastfeeding accessories, or a meal delivery service can be incredibly helpful during the hectic postpartum period.
What is a good gift for a newborn mom?
A great gift for a newborn mom is something that eases the transition into motherhood. Consider practical items like a diaper caddy filled with essentials, baby clothes in various sizes, or a comfortable nursing pillow. Personalized gifts, such as a custom-made baby blanket or a piece of jewellery with the baby's birthstone, can also add a sentimental touch to your present.
What should be given to a new mother?
When choosing a gift for a new mother, consider her needs and comfort. Useful items include postpartum care packages, breastfeeding accessories like nursing bras or pillows, or even a spa day to help her relax. Additionally, a meal delivery service or homemade meals can be a lifesaver during those early days when cooking might be challenging.
What do you buy for a first-time mother?
For a first-time mother, practical and thoughtful gifts can be particularly appreciated. Consider a baby care package with items like diapers, wipes, and baby lotion. Educational books on parenting or a subscription to a parenting magazine can also be insightful gifts. Alternatively, offering your time by helping with household chores or babysitting to give the new mom a break can be a priceless and meaningful present.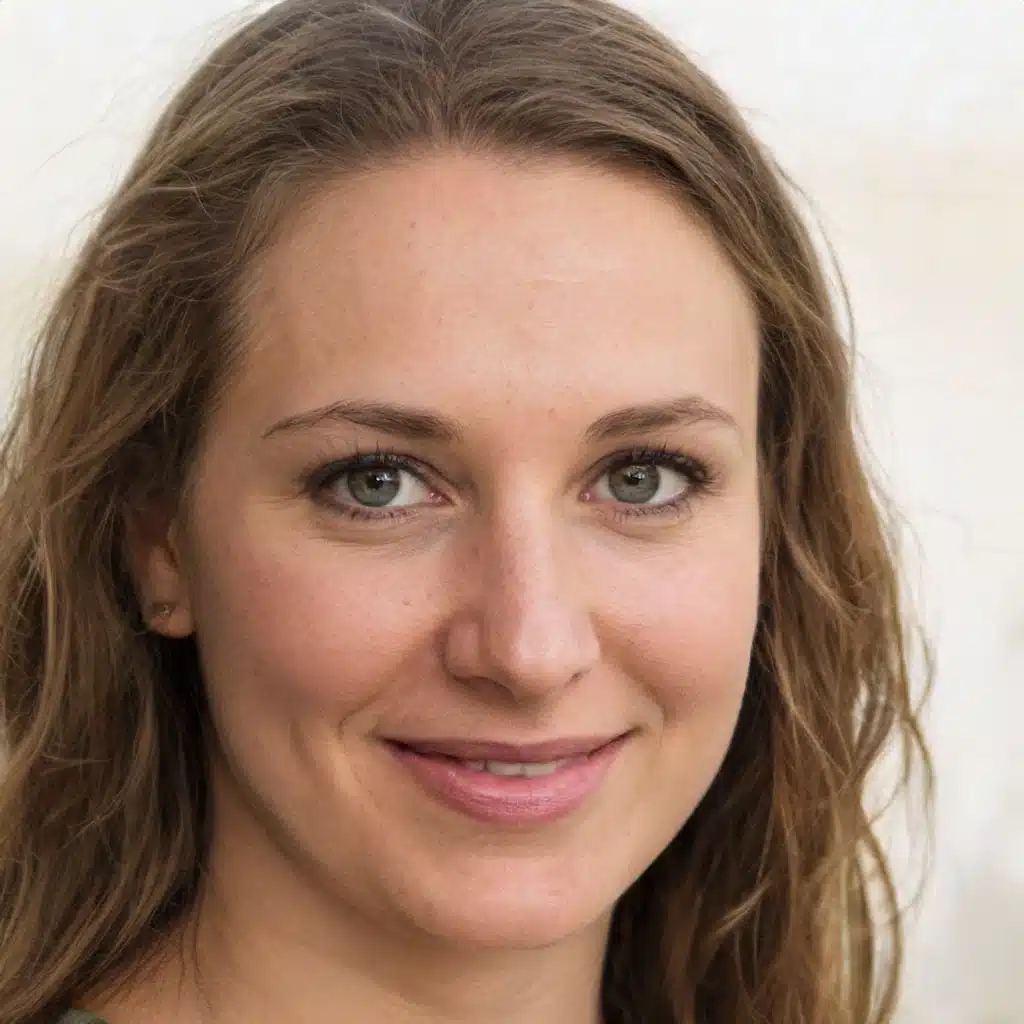 Emiley Walker
Writer, Parenting Specialist
Expertise
Knowledge of different parenting approaches (e.g., authoritative, permissive, authoritarian)
Strategies for managing and modifying children's behavior
communication techniques
Understanding child psychology
Specialized knowledge in supporting children with disabilities
Highlights
Founder and Head of Amy Mccready for Parenting and guidelines .
Holds a Master's degree in parenting specialization from University of Bristol.
Certified in Family dynamics, Parenting guide,Effective communication skills.
Education
Emily Walker holds a Master's degree in parenting guidelines from university of Bristol where she cultivated her expertise in understanding child development, effective communication, and family dynamics. Her academic journey ignited a lifelong passion for unraveling the complexities of parenting and helping others on their parenting journeys.
Experience
Emily Walker's professional journey is marked by a wealth of experience:
Authorship: Emily has authored numerous articles, essays, and books on parenting guidelines, all crafted with a blend of academic knowledge and practical wisdom.
Parenting Workshops: She has conducted workshops and seminars, both online and in-person, providing parents with actionable tools and strategies.
Consulting: Emily has worked as a parenting consultant, offering personalized guidance to families facing unique challenges.
Media Contributions: Her insights have been featured in various publications, including parenting magazines and television programs.
Emily's Approach to Parenting:
Emily advocates for:
Positive Discipline: Promoting non-punitive methods for teaching and guiding children.
Open Communication: Fostering open and respectful communication within families.
Child-Centered Parenting: Prioritizing the well-being and development of the child while supporting parents in their roles.
Thank you for visiting Emily Walker's author page. Join her on a journey of discovery and empowerment as she guides you through the fascinating world of parenting guidelines. Together, let's nurture the next generation with love, knowledge, and understanding.