Visiting the dentist is an essential part of maintaining good oral health, but it can be a daunting experience for children. According to research by the American Academy of Pediatric Dentistry (AAPD), early dental visits are crucial for establishing a positive relationship with dental care. Here, we'll explore the steps recommended by the AAPD to prepare your child for a successful and stress-free dental appointment.
First appointments give parents the chance to learn how to properly care for their child's teeth, and they also give young patients a chance to get comfortable in a dental setting.
Start Early
One of the most common queries I receive as a Pediatric Dentist is, "When should I schedule my baby's first dental appointment?"
The AAPD suggests that your child's first dental visit should occur when the first tooth appears or no later than their first birthday. Starting early helps your child become familiar with the dental environment and reduces anxiety. Early visits are primarily about introducing your child to the dentist and building trust.
Read Also: Teething Relief for Your Baby
What To Expect At First Visit
In addition to checking for dental issues including cavities, tongue ties, and other indications of injuries, the dentist will evaluate your baby's oral development during the initial appointment to guarantee appropriate growth.
Usually, the dentist will give you important advice about how to keep your child's teeth healthy, including:
Selection guidelines for toothpaste and toothbrushes
Techniques for brushing and flossing
Techniques for reducing the pain associated with teething
Recognizing the foods and drinks that can cause cavities
Answers to questions concerning the use of pacifiers and thumb sucking.
While the actual examination and cleaning may only last a few minutes, the majority of the appointment is dedicated to ensuring the child is at ease and providing parents with essential information. Anticipate that the visit won't be overly time-consuming.
Choosing A Pediatric Dentist
The first step is to choose a pediatric dentist for your child. These professionals complete two to three more years of training following dental school, with an emphasis on patient behavior management from infancy to adolescence, child development, and the specialized care of children with unique needs.
It is crucial to choose a dentist with pediatric dentistry experience. Pediatric dentists have specialized training to treat children's requirements, from newborns to teenagers. They ensure that your child has a pleasant and comfortable experience by creating child-friendly environments, using kid-centered communication techniques, and having a thorough grasp of children's behavior.
Most pediatric dentists aim to create a fun environment, furnished with toys, stickers, TVs, games, flavored toothpaste, and a staff of friendly professionals who specialize in working with children. When kids enjoy their visits, they gain confidence in the dentist and the staff, and they frequently look forward to their next visit.
How to locate a Doctor?
You have a few choices when looking for a pediatric dentist in your area. Using search engines like Google, you can look up pediatric dentists in your neighborhood online. It's also helpful to ask other parents who have taken their children to pediatric dentists for advice. You can also get recommendations from your dentist or the pediatrician for your youngster. If you have dental insurance, you can choose a pediatric dentist that meets your needs by looking through your list of participating providers.
Getting Ready For Your Child's Visit
After deciding on a dentist, give them a call to schedule an appointment. For small children, morning appointments are often preferred as this is when they are most aware and active. It is preferable to avoid planning visits for late in the day or right before naps, as these times might make kids irritable or exhausted.
You can also ask if you and your child can come in early for a quick tour of the office and to meet the dentist before the official examination. It's a good idea to discuss any unique needs or limitations your child may have with the staff when making the appointment. For such instances, dentists frequently welcome extra time to create a welcoming and comfortable visit.
Note: Once the appointment is set, it's time to mentally prepare your child for the upcoming dental visit.
Mental Preparation
It's time to get your child ready mentally for the impending dental visit after the appointment has been scheduled. When children are enjoying themselves, they are more open to learning. They can use a toy mirror to playfully inspect their plush animals, simulating a dental inspection. When your child visits the dentist, encourage them to bring the same plush animal so the dentist can examine it.
Communicate Positively
When talking to your youngster about the dentist, it's important to keep an optimistic outlook. Words like "pain," "hurt," and "shot" should be avoided as they can arouse unwarranted fear. Rather, emphasize how the dentist maintains their teeth strong and healthy. Repeat the impression that the dentist is a welcoming and helpful place by sharing your own pleasant experiences.
Role Play
If you want to prepare your child for dental visits, try role-playing them. You can alternate between being the patient and the dentist, carefully checking each other's teeth. By taking a lighthearted attitude, anxiety can be reduced and the actual appointment will seem a little easier.
Read Dental-Themed Books
Numerous children's books discuss dental appointments and proper oral care. You may assist your youngster in comprehending the process and perhaps make it enjoyable by reading these books to them. It's a great technique to present dental care principles in an approachable and interesting way.
Some recommended books include:
"The Tooth Book" by Dr. Seuss
"Show me your smile! A visit to the dentist" by Dora the Explorer
"Open Wide: Tooth School Inside" by Laurie Keller
"The Berenstain Bears Visit the Dentist" by Stan and Jan Berenstain
"Just Going to the Dentist" by Mercer Mayer
"Brush, Brush, Brush!" by Alicia Padron
Note: In addition, there are numerous educational videos available on platforms like YouTube, such as Daniel Tiger's dentist visit episode, which can further ease any anxieties and make the experience more relatable for your child.
Scheduling A "Get Acquainted" Visit:
"Get acquainted" appointments are offered by many dental offices. Your child can explore the dental office, get to know the dentist and staff and feel at ease in the short time spent there before treatment. Stress and worry before and during the actual dental appointment can be considerably reduced by this familiarity.
Avoid Bribes and Threats:
The American Academy of Pediatric Dentistry (AAPD) cautions against offering treats or incentives in exchange for a positive dental appointment. Such assurances could unintentionally raise tensions or establish unreasonable expectations. Rather, speak positively to your youngster and offer encouragement, emphasizing the need to keep a healthy smile.
Preparing Yourself As A Parent
To ensure you're well-prepared for the dental visit, it's advisable to arrive on time, and if possible, a few minutes early. This provides an opportunity to complete any necessary registration and consent forms, which some offices may offer on their website for advance filling.
Providing your child's dentist with a comprehensive health history is essential. If your child is currently using any medications, it's helpful to have a list of the medications and their dosages ready. Additionally, keep your child's pediatrician's contact information readily available.
For any specific queries or concerns you'd like the dentist to address, it's a good practice to jot them down. This ensures you won't forget to inquire about these topics, especially if the dentist doesn't bring them up during the visit.
Being a Role Model:
Kids frequently model their behavior after that of their parents. Your child's opinion of dental care can be greatly influenced by you practicing proper oral hygiene at home and by having a positive attitude about your dental visits. In terms of dental health, set an example for your youngster to follow.
Prepare for Questions:
Given their natural curiosity, kids can have inquiries concerning their dentist visits. Prepare a sincere and age-appropriate response to each of their questions. Tell them that you will answer all of their questions and that the dentist will explain everything during the session.
Stay Calm:
Children frequently show signs of anxiety during their first dental appointment. Being a calm and comforting parent can make a big difference in your child's experience. Their anxieties may be allayed and their dentist appointment may be more enjoyable if you radiate peace and comfort.
Conclusion
In Conclusion, a lifetime of excellent oral health can be shaped by early dental checkups and happy experiences. You may help your kid feel more comfortable and confident about their dental treatment by following these thorough suggestions, which are based on substantial research from the American Academy of Pediatric Dentistry. Never forget that every child is different and that every dental appointment aims to prepare the patient for a lifetime of confident smiles and healthy teeth.
FAQs
What should I do if my child has dental anxiety or fear?
Communication should be open. Have a soothing and positive conversation with your child regarding the dentist appointment. Certain pediatric dentists can provide a more comfortable setting since they specialize in handling nervous kids.
Are there any specific guidelines for preparing my child for the dentist?
It is advisable to mentally prepare your child for the dentist appointment by providing them with books, toys, and chats about it. They feel more at ease as a result.
What should I bring to the dental visit?
Bring the medicine list, your child's medical history, and their pediatrician's contact details. Any written queries or worries you may have can also be useful.
How can I ensure my child has a positive experience at the dentist?
Selecting a pediatric dentist with experience treating young patients is a wise first step. A pleasant and encouraging attitude can also contribute to a nice experience, both before and during the visit.
Are there any special considerations for children with medical conditions or special needs?
Pediatric dentists are prepared to treat a wide range of illnesses and unique requirements. Giving the dentist every detail of your child's health is very important.
How often should my child have regular dental check-ups?
Although routine dental examinations are usually advised every six months, your child's dentist will provide advice depending on their particular requirements.
Useful link: 5 Best Tips to Survive a Teething Baby – Quick Facts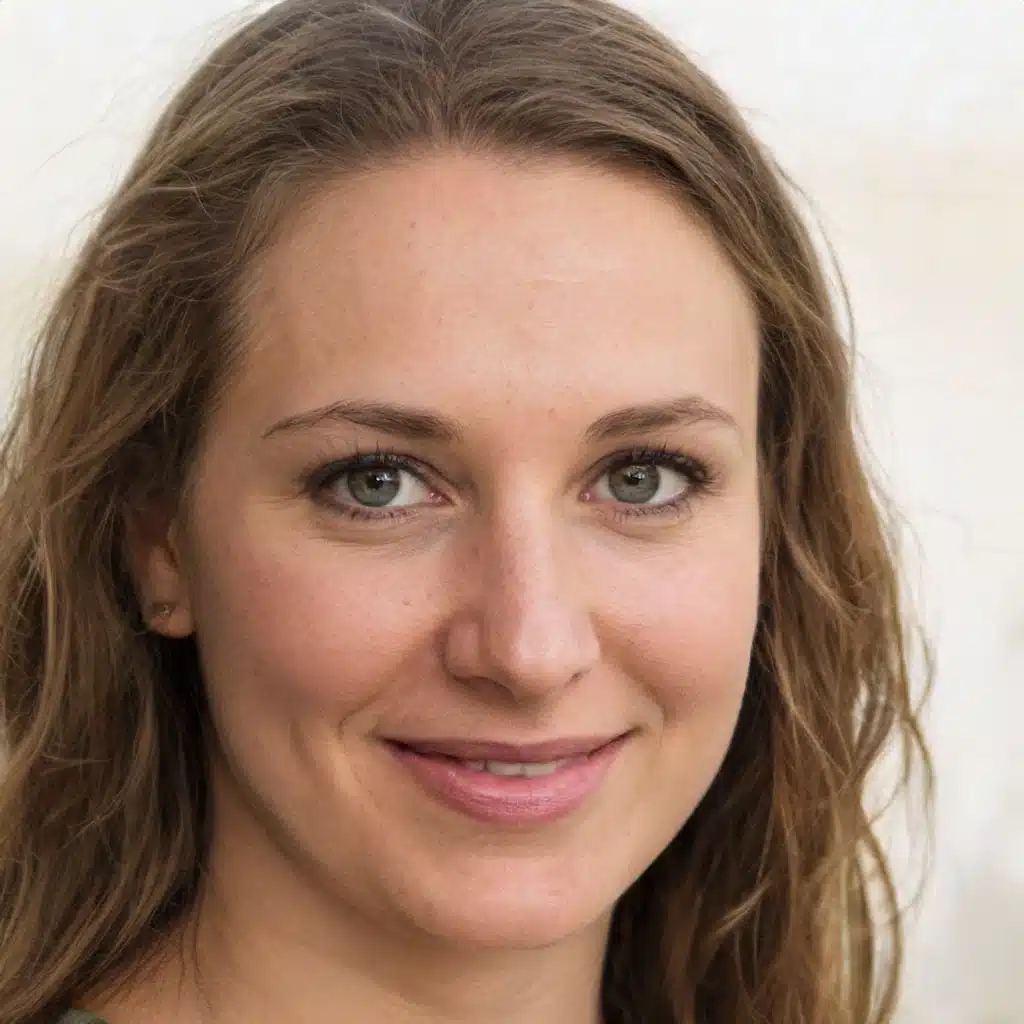 Emiley Walker
Writer, Parenting Specialist
Expertise
Knowledge of different parenting approaches (e.g., authoritative, permissive, authoritarian)
Strategies for managing and modifying children's behavior
communication techniques
Understanding child psychology
Specialized knowledge in supporting children with disabilities
Highlights
Founder and Head of Amy Mccready for Parenting and guidelines .
Holds a Master's degree in parenting specialization from University of Bristol.
Certified in Family dynamics, Parenting guide,Effective communication skills.
Education
Emily Walker holds a Master's degree in parenting guidelines from university of Bristol where she cultivated her expertise in understanding child development, effective communication, and family dynamics. Her academic journey ignited a lifelong passion for unraveling the complexities of parenting and helping others on their parenting journeys.
Experience
Emily Walker's professional journey is marked by a wealth of experience:
Authorship: Emily has authored numerous articles, essays, and books on parenting guidelines, all crafted with a blend of academic knowledge and practical wisdom.
Parenting Workshops: She has conducted workshops and seminars, both online and in-person, providing parents with actionable tools and strategies.
Consulting: Emily has worked as a parenting consultant, offering personalized guidance to families facing unique challenges.
Media Contributions: Her insights have been featured in various publications, including parenting magazines and television programs.
Emily's Approach to Parenting:
Emily advocates for:
Positive Discipline: Promoting non-punitive methods for teaching and guiding children.
Open Communication: Fostering open and respectful communication within families.
Child-Centered Parenting: Prioritizing the well-being and development of the child while supporting parents in their roles.
Thank you for visiting Emily Walker's author page. Join her on a journey of discovery and empowerment as she guides you through the fascinating world of parenting guidelines. Together, let's nurture the next generation with love, knowledge, and understanding.