If you're looking for easy toddler meals that are healthy and easy to prepare, look no further than this list of recipes. These recipes will please even the pickiest eaters, from simple sandwiches to more sophisticated fare. And best of all, they can all be made in advance and stored in the freezer for a quick and easy meal on busy days.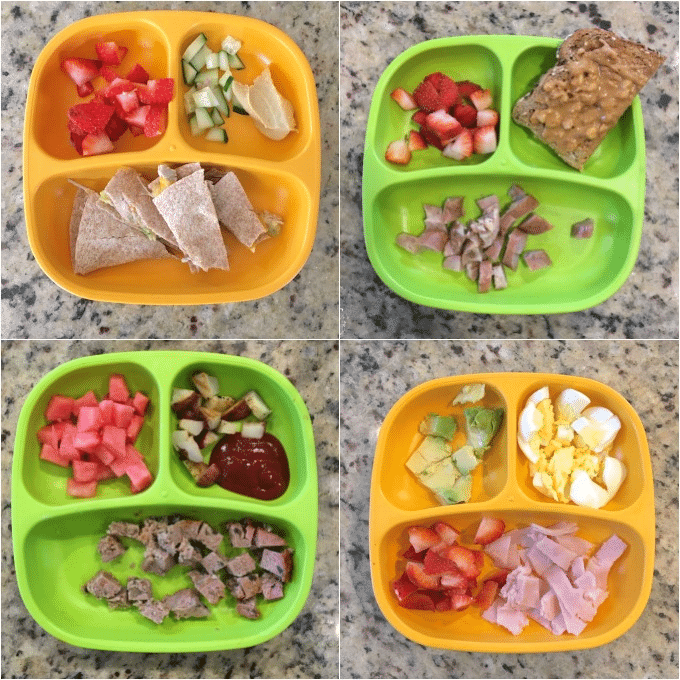 Food You Should Always Have In Your Kitchen
When it comes to stocking your kitchen with food, there are a few items that you should always have on hand. This includes cloth storage bags for your produce. Produce can go bad quickly if it's not stored correctly, so using cloth bags helps to keep it fresh for longer.
Another food item that you should always have in your kitchen is rice. Rice is a versatile grain that can be used in various dishes. It's also a great source of nutrients, so it's perfect for those days when you need a quick and healthy meal.
Finally, beans are another food that you should always have in your kitchen. Beans are high in protein and fibre, and they can be used in a variety of different recipes. Whether making a simple bean soup or a more elaborate dish, beans are an essential ingredient you won't want to be without. Food that you should always have in your kitchen:
Bread
Cheese
Milk
Fresh fruits
Fresh vegetables
Ready-to-cook or Ready-to-eat food
Easy Toddler Meals (Mix of Easy to Prep and Healthy Meals)
When it comes to feeding our little ones, it can be hard to find the time to make a nutritious and tasty meal. And let's face it, sometimes we want something quick and easy. But with a few simple tips and tricks, you can make healthy and delicious toddler meals that are easy to prep and store.
Here are some of our favourite easy toddler meals:
Oven-baked chicken tenders with roasted veggies – Chicken tenders are a staple in most households but can get a little boring. Mix things up by oven-baking them and serving them with roasted veggies. Your toddler will love the variety, and you'll love how easy it is to prepare.
Quesadillas with black beans and cheese – Quesadillas are another quick and easy meal tailored to your toddler's liking.
EASY TODDLER MEAL IDEA FOR BREAKFAST-Oatmeal
If you're looking for an easy and affordable way to start your day, try making oatmeal. This healthy breakfast food is perfect for toddlers, as it's not too heavy or filling and can be easily adapted to any flavour preference. Here are four easy toddler meal ideas based on oatmeal:
Iced Oatmeal:
Add some fresh fruit or a dollop of yoghurt for sweetness and nutrition.
Peanut Butter and Jelly Oatmeal:
Combine 1/2 cup of peanut butter and 1/2 cup of jelly in a bowl before adding the oats.
Apple Cinnamon Oatmeal:
Start with 2 cups of cooked oats; add two tablespoons of cinnamon, 1/4 teaspoon of salt, and 1/4 teaspoon of nutmeg. Top with 1/2 cup of applesauce or yoghurt.
HEALTHY TODDLER MEAL-SWEET POTATO
Toddlers love healthy and delicious meals that can be quickly prepared in the kitchen. One such meal is a sweet potato dish. This is an easy and healthy toddler meal that can be made in just a few minutes. Ingredients:
1 large sweet potato, peeled and diced2 tablespoons olive oil1 cup uncooked white rice1 cup vegetable broth1/2 teaspoon salt1/4 teaspoon black pepperInstructions
Heat the oil over medium heat in a large pot or Dutch oven. Add the sweet potatoes and cook, occasionally stirring, until they are softened about 10 minutes.
Stir in the rice and continue to cook until it is heated about 5 minutes.
Stir in the broth and salt and pepper to taste. Cook until the rice is fully cooked, about 15 minutes more.
SIMPLE AND HEALTHY KIDS MEAL IDEA-EGGS
Do you ever feel like you're constantly on the go but never have enough time to cook an authentic meal? Well, here's a simple and healthy toddler meal idea that you can easily prepare in under 20 minutes!
You'll need 1-2 eggs, 1-2 tablespoons of vegetable oil or butter, and your favourite vegetables.
Here's how to make it:
Preheat your oven to 350 degrees F (175 degrees C).
In a small bowl, whisk together one egg.
Pour the egg mixture into a baking dish and bake for 15-20 minutes until golden brown.
This easy toddler meal is healthy, tasty, and perfect for when you're short on time but want to give your child a nutritious breakfast or lunch!
HEALTHY TODDLER MEAL IDEA FOR BREAKFAST- BANANA PANCAKE
If you're looking for a healthy toddler meal idea for breakfast, try this banana pancake recipe. It's easy to make and can be prepared in minutes. Plus, it's great to get your child started on the right foot for the day!
Ingredients:
One banana, mashed
1/2 cup whole wheat flour
1 tsp baking powder
Pinch of salt
1/4 cup skimmed milk or water
Oil or butter for frying
Optional toppings: fresh fruit, honey, syrup Directions:
Preheat oven to 375 degrees F (190 degrees C). Grease a large pancake pan with oil or butter.
Mix bananas, whole wheat flour, baking powder, and salt in a medium bowl until well combined.
Tips for Making Stress-Free, Easy Toddler Meals and Recipes
When it comes to feeding your toddler, there are a few things to remember:
Toddlers are notoriously picky eaters. They may want the same thing for breakfast, lunch and dinner every day, or they may want something different every meal. As a parent, it can be hard to keep up with their ever-changing tastes.
Toddlers have small stomachs and can get full quickly. This means that you'll need to make sure their meals are nutrient-dense and packed with healthy ingredients.
Toddlers are messy eaters!
It's essential to have cloth storage nearby to catch any spills or messes.
Keep it simple. Stick to familiar ingredients that your toddler is sure to love. Here are a few tips for making stress-free, easy toddler meals and recipes:
Make it nutritious.
Hacks for Making Your Toddler Eat Their Meals
Getting your toddler to eat their meals can be a real challenge. They may be picky eaters or just plain old fussy. But there are some hacks you can use to make mealtime a little easier.
One hack is to use cloth storage for their food. This way, you can see what they're eating, and they can't just pick out the items they want. You can also use this hack for snacks. Put some healthy snacks in cloth bags and let them choose what they want to eat.
Another hack is ensuring their food is cut up into small pieces. This way, they can't just spit it out or refuse to eat it. You can also try giving them finger foods that they can feed themselves.
Finally, try offering a variety of foods at each meal.
Conclusion
In conclusion, these 23 easy toddler meals provide a mix of easy-to-prep and healthy options that are perfect for busy families. With a bit of creativity and planning, you can ensure your toddler gets the nutrition they need without spending hours in the kitchen.
Read more…
How to Set Up a Breast Pump: Tips, Ideas, and Essentials?